Sellers Resources
Ask us about receiving a FREE copy of Cindy Lang's book,

Selling It Better!

 
This book is the ultimate guide to selling your home so you gain a comprehensive understanding of the entire process.  You will read about how you prepare yourself and your family for the challenges of selling the home.  This books cover staging, proper pricing techniques, showing preparations, and so much more.  You will learn about what to expect when your home goes under contract so you arrive at the closing table fully prepared.  Cindy's informational and technological support will leave you wanting to tell everyone you know about your positive experience!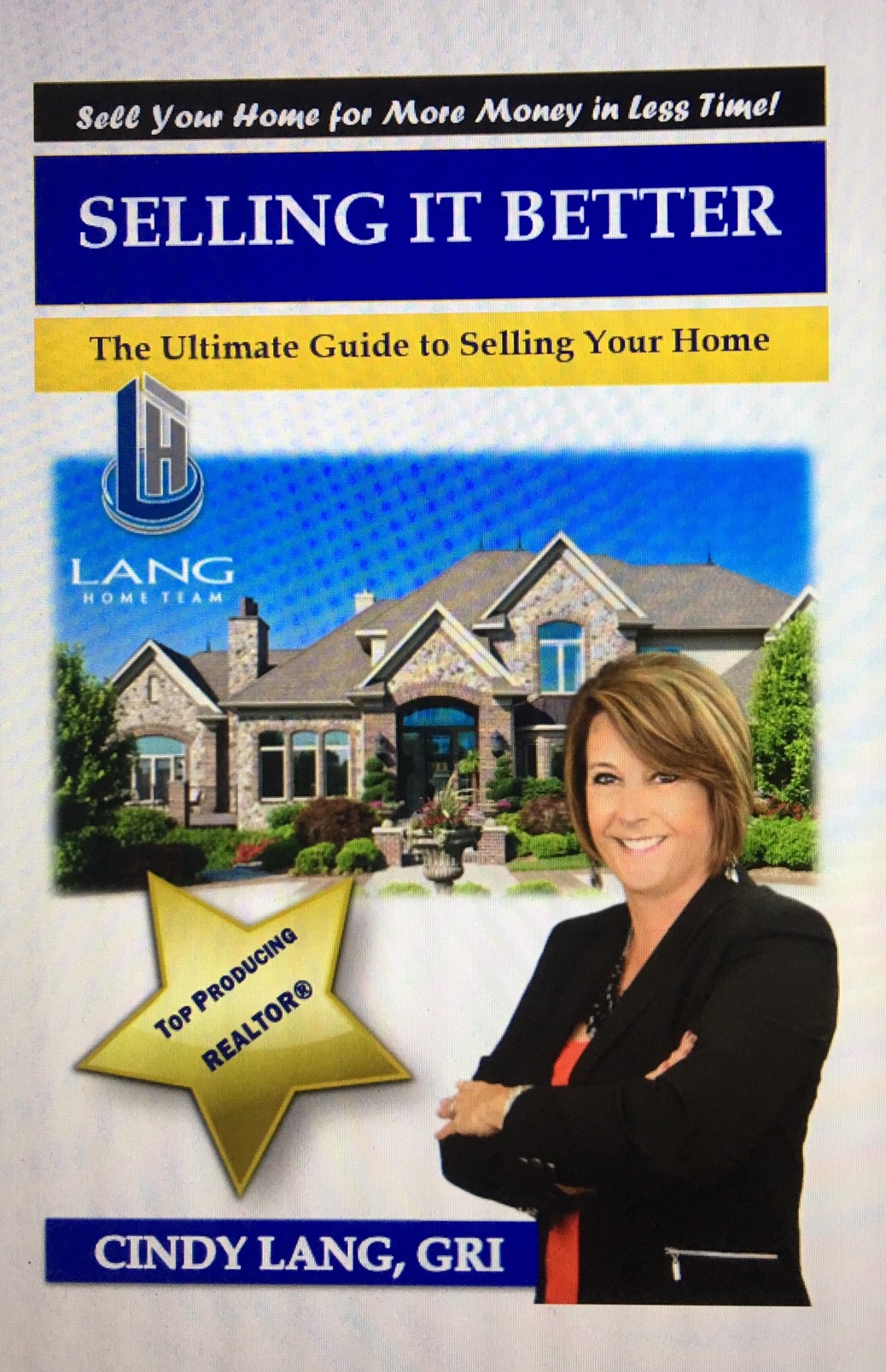 If you are thinking about selling your home, land, or investment properties, Cindy Lang specializes in working with sellers.  Her extensive experience, expertise, and videos provide a wealth of information to assist clients with the home selling process from the initial staging all the way to the closing table!  Be sure to visit and subscribe to our Blog page for more real estate tips.  Please check out our YouTube channel to see more of Cindy's informative videos!  Our YouTube channel library is growing so feel free to check back as often as you like or become a subscriber!  We are excited to offer services that consistently exceed our clients expectations so please check out Cindy's 5-star rating and testimonial page here.
Here is one example of the sellers resources found in Cindy's videos.  This video describes how to prepare the laundry room for active marketing in the MLS.